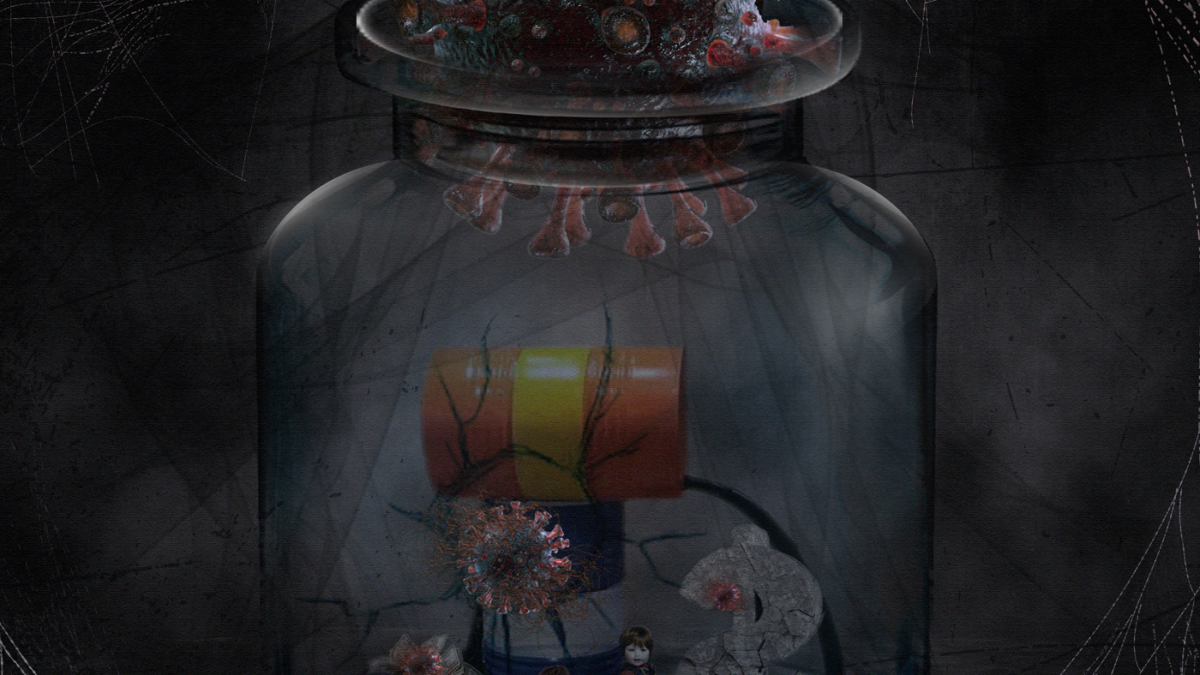 Humera Firdous
Karachi, Pakistan
Talented and creative artist with more than 7 years of experience of innovative projects and animations using the best technical programs plus 3.5 year professional diploma in Animation and Certified Nuke VFX Artist from THE FOUNDRY LONDON. Dedicated to create top quality intensive effects that meet efficiency standards knowledgeable of entire visual art ,visual effects & animation pipeline from conception through implementation, able to quickly learn new pipelines and make immediate contributions.
Thoughts on Covid-19 Crisis and the Artworks
"CORONA LOCK-DOWN"
Here the picture clearly represents the Economy (Money sack) and People (represented by dolls) are trapped, whereas broken Dollar sign means economy breaking. OIL falling from barrel means that the oil economy is worthless and Currency spread on the floor because money has no value in front of CORONA.
The spider webs around represent obstacles in the current situation.
Moreover, all these things kept in a Broken Glass bottle which mouth has been closed by Corona Virus means Life is affected by Covid-19 in all manners especially in terms of Economical situation which is going down.
"BURNING GROWTH"
The coronavirus pandemic is hitting a world economy. Society, government, healthcare, the economy, our lifestyles and more have been changed by the corona virus.
Plants are extremely important in the lives of people throughout the world. People depend upon plants to satisfy such basic human needs as food, clothing, shelter, and health care.
Planting money plants inside and outside the house as they bring good luck, accomplishment, and prosperity. It is believed that the money plant helps in eliminating obstacles in financial growth and entertains multiple sources of income.
So, I represent my artwork to keep this relation between economy and money plant portray the current situation of the world during COVID-19. the world is locked as shown cages in art and people keep themselves in isolation and feeling depress and hopeless. The economy as a money plant resembles wealth and dignity & it is destroyed due to the corona virus spread.